Welcome to our new and much improved website!! This has been in the making for months but we have actually been dreaming about it for years. We finally took the leap and with the help our web guru and our friends at RW Elephant, our inventory is at your fingertips and ready to be explored.
One-of-a-kind rentals for once-in-a-lifetime events.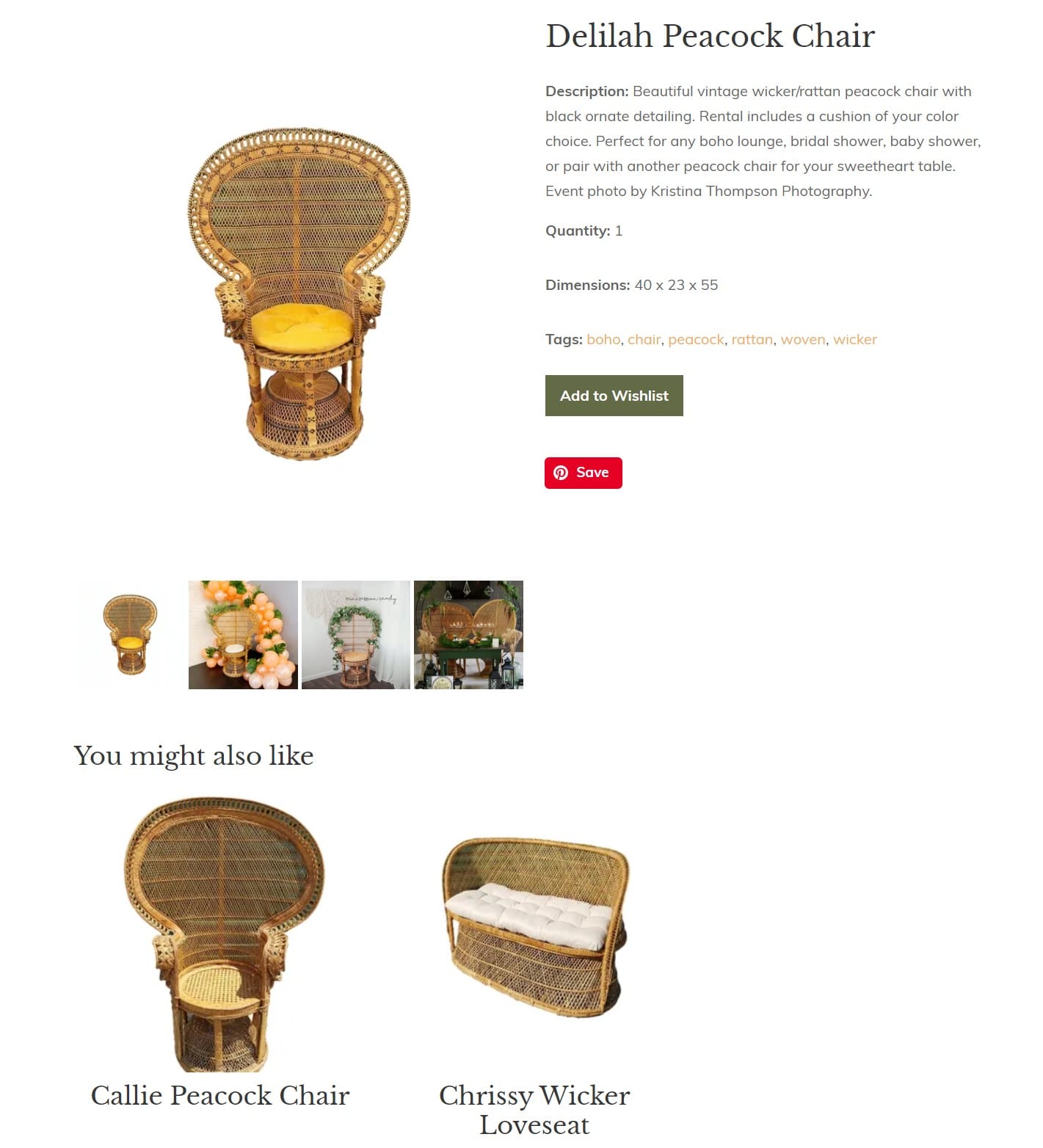 New Inventory System  So exciting! Each item in our curated collection has photos, a description, dimensions, style, and links to related items. There is also a search feature so you can find all the boho items or all the green items. We know you'll find something you love in our one-of-a-kind collection.
We are still adding items into the inventory system so don't worry if you can't find what you're looking for quite yet. We'll try to have everything entered soon.
On the back end, the inventory system tracks availability, helps us prepare your proposal quickly, track your payments, and plan for your delivery. This functionality helps us provide better service to you and make sure nothing falls through the cracks.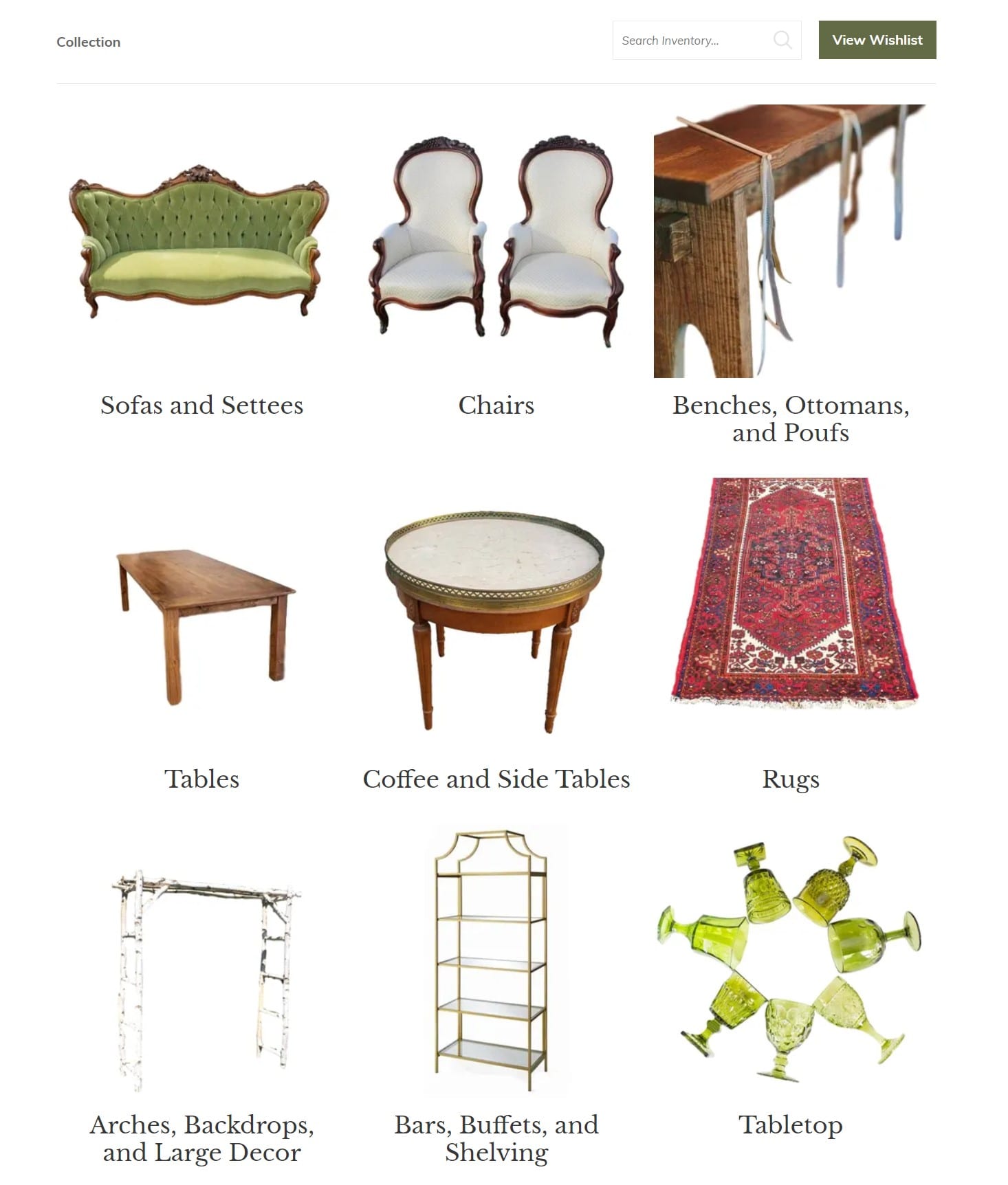 Wishlist  This is the best thing ever! While you're looking around our collection, select items to create your wishlist. You can add, remove and change the quantity on items to suit your needs for everything from mismatched wooden chairs to brass candlestick holders to colorful glassware to vintage globes. Once you're done creating your wishlist, submit it with your event details and we'll be in touch soon. Wishlists truly are the best thing ever for you and for us.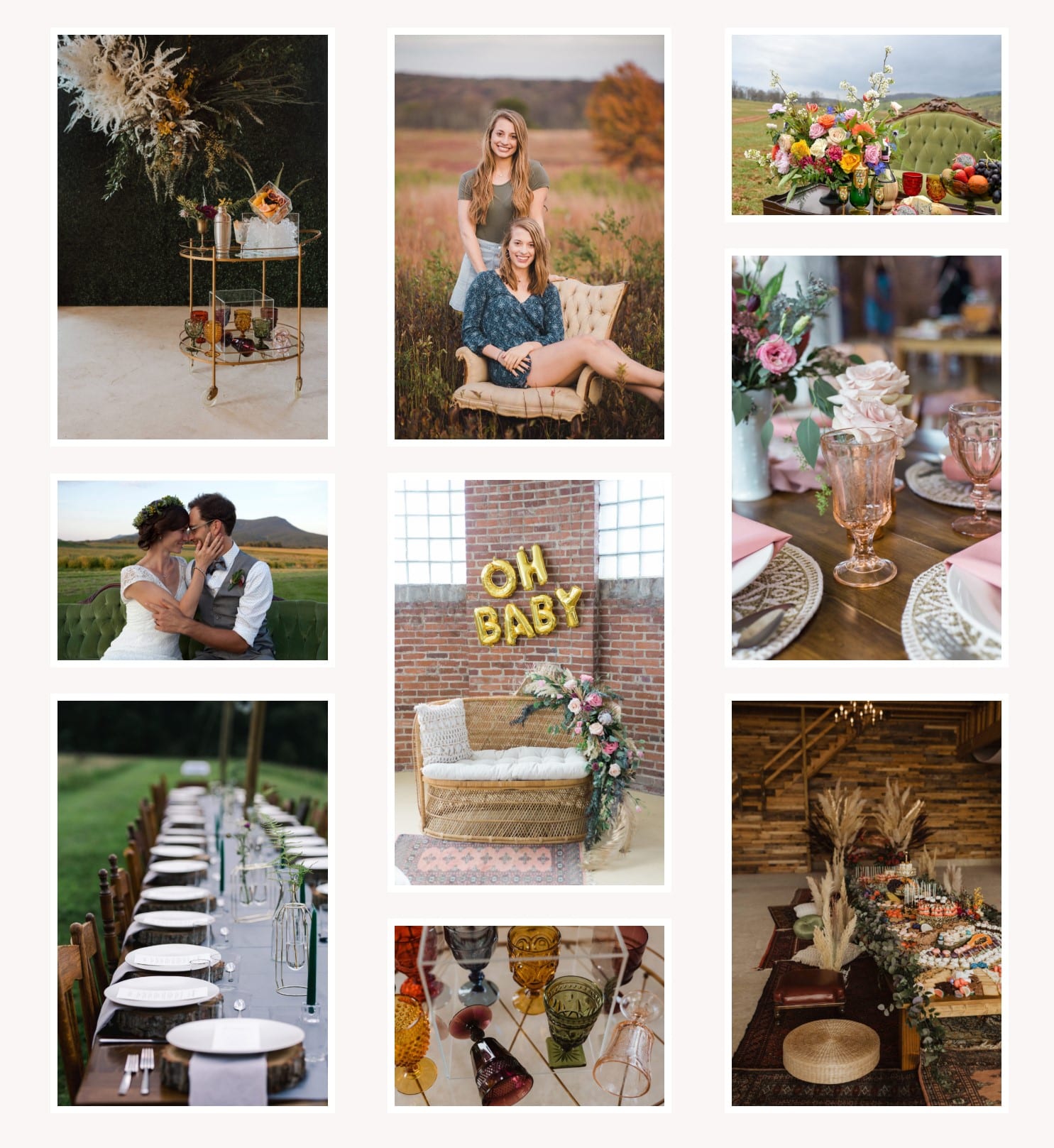 Gallery Inspiration We've added a few of our favorite photos here to provide you with a little inspiration. Think of it as a mini pinterest page to spark your imagination. Our collection is highlighted in the photos in the gallery.
Updated FAQs and Rental Policies  We've tried to answer most of your questions with a couple of clicks. If you do have a question you don't see covered, feel free to reach out via our new contact page. 
Let us know what you think about our new look.